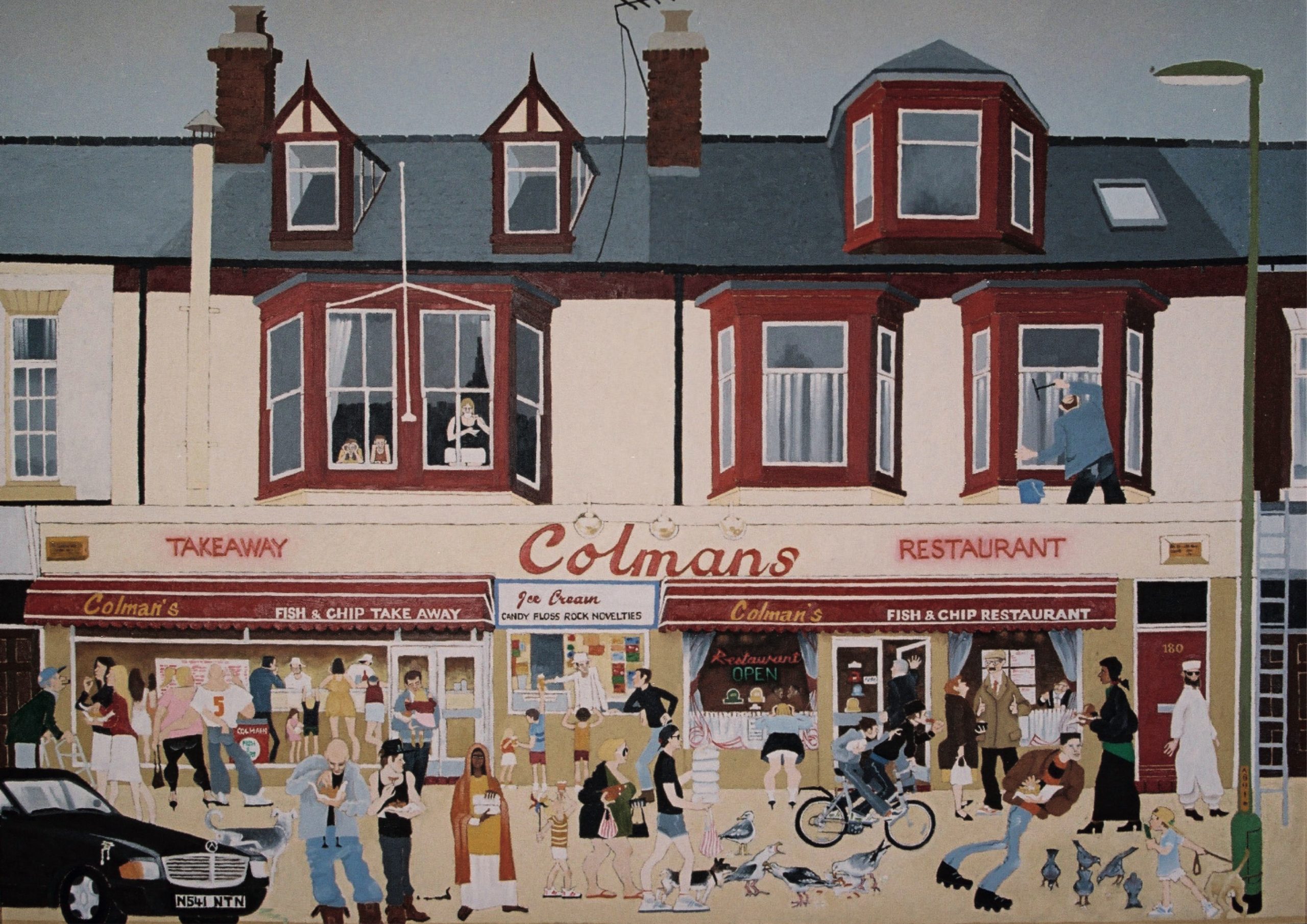 We have been serving our famous Fish and Chips and Seafood's for over four generations and have built our reputation by not compromising on quality or service.
We believe that Fish and Chips are one of the Worlds greatest dishes, and at Colmans you will find the Nations favourite at its finest and we firmly believe that here in the North East of England we have access to some of the World's greatest Fish and Seafood's.
We take great pride in sourcing only the finest local and seasonal produce. Keeping with tradition that goes back four generations and to maintain the quality we have become famous for, we still personally choose our own Fish and Seafood's from our local fish quays.
All our Fish and Seafood's are from sustainable and well managed fishing grounds. Sustainability is very important to us; the ability to supply the needs of the present without compromising the needs of the future is what we believe in and are passionate about. Of course we remain fully committed to all environmental issues and you will find details are available on our website and on mini menus on your tables.
In recent years we have been delighted to win many National and Regional awards which has gained us both a National and International following.
We were honoured to be asked to provide our famous Fish and Chips for the Queen's Birthday celebrations in Guatemala and recently we travelled to the British Ambassador's Residence, Villa Wolkonsky in Rome to cook our famous Fish and Chips for 850 dignitaries and guests to celebrate the Queen's Birthday.
Our menu has been sampled by a host of celebrity customers and Richard, Frances and the Colmans team have been judged and praised by some of the countries leading chefs. The quality, skill and hard work of our dedicated team has led too inclusions in both National and Regional food guides including Hardens and the Good Food Guides.